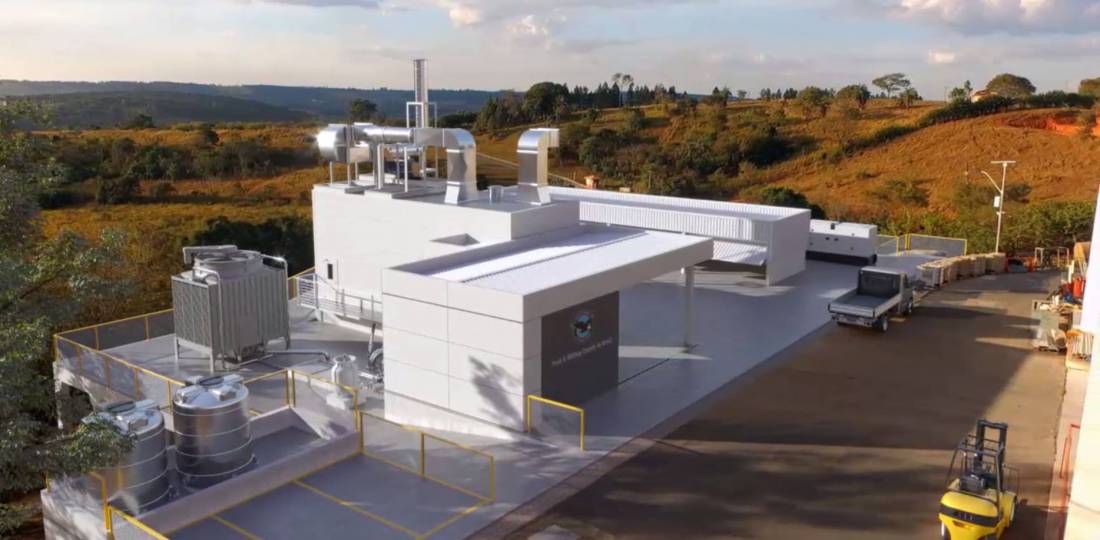 Pratt & Whitney Canada is partnering with engine MRO provider Indύstria de Aviação e Serviços (IAS) to open a new overhaul facility in Brazil for P&WC's PT6A and PW200 turboprop and turboshaft families.
The 1,800-sq-m/19,375-sq-ft facility will comprise an extension to IAS's existing overhaul facility for Rolls-Royce and Honeywell helicopter engines in the northern part of Belo Horizonte in the southeastern state of Minas Gerais. It will open before the end of 2019, according to Pascale Tremblay, P&WC's v-p of operations for customer service, who said that the company will show a video at the LABACE show about the new MRO center.
The IAS facility is not located on an airport, but "is really well positioned strategically to serve the general aviation market, as well as helicopters," said Tremblay. "And eventually we want to extend it to the regional market for Azul." (Azul Linhas Aéreas Brasileiras operates a fleet of PW127M-powered ATR 72-600s which eventually will total 43 aircraft.)
P&WC is opening the expanded facility following requests from customers to provide services "in line with their expectations" for fast and comprehensive MRO," she said. "It's really important for us to find a home for [PT6A and PW200] overhaul and for component and accessories capability. We have more than 3,000 engines in-country and more than 1,300 aircraft in Brazil are powered by PT6As or PW200s."
Tremblay said the new facility will both increase P&WC's overall MRO capabilities in Brazil and provide "surge" capacity for performing hot section inspections (HSIs) when demand at P&WC's existing shop at Sorocaba in São Paulo state—which performs HSIs on all P&WC engine families operated in Brazil—is fully booked. P&WC opened its Sorocaba facility in 1999.
The facility will benefit P&WC's customers in letting them avoid the customs duties and taxes involved in exporting then re-importing engines sent for MRO, as well as reducing the MRO turnaround time required and ensuring P&WC can provide on-time delivery of overhauled engines, components, and accessories, according to Tremblay.
EQUIPPED FOR MARKET GROWTH
P&WC is planning for the Belo Horizonte center initially to offer PT6A MRO and will establish a PW200 line as it expands its overhaul capabilities there in line with expected market growth. Tremblay said P&WC expects the fully functioning center to turn around eight to 10 engines a month. The mix of overhauled engines delivered by the facility will initially be weighted towards PT6As and "in general we expect high content of agricultural-aircraft engines," she said.
The company also envisions the new center eventually performing MRO on PT6C-67C engines powering Leonardo AW139 helicopters and overhauling PW127M engines for ATR 72-600s, according to Tremblay. She noted P&WC already provides MRO in Brazil for the PW127G engines powering the Brazilian Air Force's Airbus C295 tactical airlifters.
For ANAC—and eventually FAA—regulatory certification, IAS will serve as a supplier and external agent to the Canadian manufacturer rather than as a P&WC licensee, according to Tremblay. However, P&WC will handle all interactions with the center's PT6A and PW200 MRO customers.
IAS will provide the maintenance equipment and technicians for the PT6A and PW200 lines and will perform all of the disassembly, inspection, cleaning, repair, overhaul, re-assembly, and shipping work, she said. But P&WC will have a dedicated area within the facility in which its employees will handle MRO event management and customer support and will provide quality control of IAS's work. "The quality system will be Pratt & Whitney Canada and the certificates of airworthiness will be granted with the Pratt & Whitney tag," said Tremblay.